Day 1 :
Keynote Forum
Metro College of health Sciences & Research, Greater Noida, India
Time : 09.30-10.15

Biography:
Dr. surendra Lalwani, received his doctorate degree from Department of Pharmaceutical Sciences, Dr. H.S. Gour University, Sagar. He did his B-Pharmacy and M-Pharmacy in pharmaceutical chemistry from Department of Pharmaceutical Sciences, Dr. H.S. Gour University, Sagar. His area of research focuses on Photodynamic therapy (PDT) and anti-cancer activities. He is associated with various academic and scientific bodies as a life member of Indian Pharmaceutical Association, Indian Pharmacy Graduate Association, and Association of Pharmaceutical Teachers of India, Indian association of cancer research, Indian chemistry teachers association, International society of infectious disease Dr. Lalwani is Subject Expert of the various institutes/colleges/Universities in the country. He joined as a speaker at Pharmacoepidemiology Congress 2017 in Kuala Lumpur, Malaysia. Dr. Lalwani is a Reviewer/Referee of a number of national and international research journals. He had been awarded with Junior Research Fellow by UGC, New Delhi, India. Dr. Lalwani has 18 years of teaching experience. Presently he is working as a principal at Metro College of Health Sciences & Research, Metro College of Pharmacy Greater Noida.
Abstract:
Photodynamic therapy (PDT) is a modality of cancer treatment based on light induced killing of cells after administration of a photosensitizer. It gives good cure rates for superficial skin tumors. PDT requires the presence of a photosensitizer (PS), light, and oxygen. The PSs preferentially accumulates in target tissues, and the photodynamic process is initiated with the application of light. Red light at 600 nm is used for its sufficient penetration into tissue which causes generation of highly destructive species that result in both cellular and vascular necrosis, along with initiation of apoptotic pathways. Melanoma is the most dangerous form of skin cancer, with a steeply rising incidence and a poor prognosis in its advanced stages. Melanoma is highly resistant to traditional chemotherapy and radiotherapy, although modern targeted therapies such as PDT is showing some promise. Malignant tumors take up and retain hematoporphyrin (Hp) to a much greater extent than do normal tissues; it is possible to deliver visible light to porphyrin-containing tumors when normal surrounding cells are depleted of the injected pigment. In vitro evaluation of photocatalytic bleaching (RNO) determination, cell viability test (3-(4, 5-Dimethylthiazol-2-yl)-2, 5-diphenyltetrazolium bromide), cellular uptake. In vivo study using malignant melanoma cells (B16F10), female BALB/c mice (20-25 g) - Gamma scintigraphy, tumor volume measurement, Hematological parameters and histopathological parameters were studied and the result obtained were analysis. It was concluded that that after PDT treatment, a remarkable damage of tumor vasculature and secondary necrosis of tumor tissue was observed along with a significant inhibition of tumor growth.
Keynote Forum
Chitkara University, India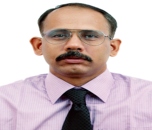 Biography:
Dr. Sandeep Arora is the director of Director, Chitkara Institute of Pharmaceutical Sciences, & Professor, Healthcare Rajpura campus, Chandigarh-Patiala Highway, Punjab Since 6th October 2008, Hon. Editor: Advanced Drug Review (A quarterly drug pharmacology review index), Editor: Journal Of Pharmaceutical Technology, Research and Management, Hon Technical Director and Advisor, Natural Solutions, Mumbai. Teaching/ training and Research & Development in Healthcare and Pharmaceutical Industrial Management with special reference to Quality Assurance, regulatory affairs, GMP, validation, project and production management. Emergency medicines and Hospital Formulary.
Abstract:
With increasing incidences of hepatitis, fibrosis and cirrhosis due to lifestyle changes, food habits, drug adverse effects, alcoholic and fatty damage, it is relevant that focus should now be on prophylactic and preventive measures, to take care of day to day factors causing cellular injury and inflammatory processes. Traditional foods and traditional therapeutic systems the world over including Ayurveda point to the benefits of regular herbal intake, which indirectly provided a prophylactic antiinflammatory activity and show antiarthritic action.
Slurry comprising herbal extracts is applied on the excipient pellets in the classic pharmaceutical fluidized bed coating device, with temperature of the fluidizing air balanced against the spray rate to maintain the mass of pellets at the desired level of moisture and stickiness while the coating is built up. A finishing layer over the extract layer an anti- static ingredient simply dusted on the surface of the pellets and other coats are applied.
The pellets were made palatable and coloured with colourants and flavours added to increase patient compliance for daily intake as prophylactic food. They were optimized for uniformity of content, dissolution and moisture content, and then for anti-inflammatory and hepatoprotective activity by attenuating serum AST and ALT activities, antioxidant activities that can ameliorate oxidative stress contributing to the amount of intracellular antioxidant enzymes, confirmed by GSH and CAT assay, correction of Centrilobular necrosis, lymphocytes infiltration and steatosis.
Keynote Forum
Laureate Institute of Pharmacy, India
Time : 11.20-12.05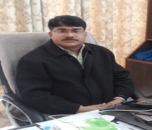 Biography:
Dr. M.S. Ashawat is presently working as Professor and Principal at Laureate Institute of Pharmacy, Jawalaji, kangra Himachal Pradesh, India. Dr. Ashawat is Post graduation (M. Pharm. in Pharmaceutics) from Dr. H.S. Gaur University Sagar, M.P (1999 batch), just after completion he joined B.R. Nahata College of Pharmacy, Mandsaur, M.P., here he created functional practical skills and taught distinguished Pharmacy subjects classes. He developed and incorporated illustration and comic based demonstration in theory classes of Technical subjects. Then he moved to B.N. Girls' Pharmacy, a premier Women Educational Institute in Rajasthan in the year 2003 where he was promoted to Associate Professor in 2006 and continued till 2010. Meanwhile he completed his Ph.D degree from Pandit Ravishankar Shukla University Raipur, (CG) INDIA in 2008 under lien. During his stay in B.N. College he was made the PG-Course co-coordinator in Year 2008-2010. Dr. Ashawat developed, designed and implemented outdoor students' activities and teaching lessons for UG. He also served as Ph.D. course Co-coordinator in Pacific University, Udaipur in Year 2010-11, presently serving as Member Board of studies and several scrutiny committee member at H.P. Tech. University (HP). He is recognized as Best teacher Awards at state level in year 2010 in Rajasthan and twice recipient of Best Research Paper and speaker Awards in National Conference. The major focus of his research interest is divided into different segments of Research parts: Intra-dermal Depots, Herbal cosmetic and their mode of actions: In this area of research the major focus is towards the different herbal molecules and related action and effects to different skin disorders. His interest up starts from plant extracts isolation and screening for their bioactivity to different sorts of high throughput skin evaluations parameters to know the depth effects of the bioactive compounds includes Histological changes. Self-emulsifying devices for hypo-hyper hormonal treatments were also developed. Dr. Ashawat, is also serving as an editorial board member of various repute Journals. He is recognizing Ph.D. supervisor of Rajasthan University of Health Sciences, Rajasthan, Bansthali Vidhyapeeth Deemed University and Pacific University, Rajasthan and presently supervising 6 Ph. D scholars. He has published Two Books one edited chapter more than 45 Research and Review papers in International and National reputed journals and presented more than 50 papers in International and National repute Conferences and seminar at internationally repute Universities like 6th Asian Association of School of Pharmacy, at National University of Singapore.14-17 Nov2013. In last year he presented at the 2014 AAPS Annual Meeting and Exposition, held on November 2-6, 2014 at the San Diego Convention center in San Diego/CA.
Dr. Ashawat elected as State Vice president of APTI moreover assuming overall responsibility of a devoted educator covering professional development, had been as Core Committee member of various committee in IPC 2017 and as an academician putfoward view in a capacity of various committee of State Technical University concerned to Affiliation and staff ratification & election committees.
Abstract:
Aim: Designing and development of herbal water purifier to control water borne diseases in the hills of Himachal Pradesh.
Objective: To develop cheap and sustainable water purification system.
Introduction: Typhoid is water borne diseases causing major health problem in Himachal Pradesh. The affected population not only suffer physically but economically too. More and more antibiotics are being prescribed to subside onset of symptoms which are very gradual over a few days. Many microorganism contain plasmids encoding resistance to chloramphenicol, ampicillin and many other antibiotics that have long been used to treat enteric fever. So management of water borne diseases continue to pose a challenge, even after one hundred year passed. Here strategy has been disclosed for the development of herbal water purifier to control water borne diseases in the hills of Himachal Pradesh.
Material and Method: The material copper, clay and synthetic polymers already known for their antibacterial activity were chosen for the construction of column. The Aegle marmelose (Bale) leaves extract, Punica granatum (Anaar) Peel extract and other plant extracts has been used as filling material for the development of herbal water purifier. These are nontoxic in long term use and found effective against the micro-organisms. The layer of sand has been used to separate the material trapping the extracts.
Results: The column developed using one of the herbal extracts is at final stage. It has been found effective in primary filtration the efficiency against the microbial bioburden is under investigation.